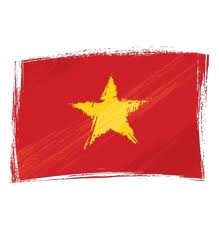 PICS
In a hurry? THE BEST OF (Galleries) Vietnam: The land of the smiling people , The places, or
THE BEST OF (Slideshows) Vietnam: The land of the smiling people, The places
Saigon, aka Ho Chi Minh City, or Ho Chi Minh Ville, HCMC or HCMV...
Cai Rang, the river market (le marché flottant)
The Cai Son and My Tho islands
Hanoi, aka Thang Long
Bat Trang, le village de la céramique
Sampan-ing in Tam Coc: the Tam Coc incident and the Tam Coc pics. See what the Lonely Planet says about that, read an article on TIME (14/03/11) on Tam Coc.
Hoi An before and after sunset
Hue, the city and the surroundings (on bike)
The water puppets (les marionettes sur l'eau)
Le temple de Caodaïsme: what is it, and the pics
FILMS (place your cursor on the image for controls)
Baie terrestre: inundating the rice field, the old way
Baie terrestre: on the bike
Bat Trang: the lady painting the jars with engobe. You might think Kim is speaking Vietnamese, but it's French! Understanding him was sometimes close to impossible.
Bat Trang: painting the jar on the wheel
Bat Trang: le labo de céramique
Bat Trang: on the bike, in the tiny streets
Bat Trang: a funeral
What is this lady selling? Well, she is selling toads! "Very good, plenty of calcium", dixit Kim...
At Cua Dai village, on the bike
Baie de l'Halong: film 1, 2, 3, 4, 5, 6
Watching the traffic near Hoan Kiem lake, in Ha Noi
Marché flottant de Cai Rang 1, 2
Tam Coc, ballade en bateau: listen to that voice!!!
Marionettes sur l'eau: 1, 2, 3
Saigon, in the Majestic hotel roof garden, on the riverside
Looking for the Thanh Hoan japanese bridge, in the rice fields
Looking for the Thanh Hoan japanese bridge, the shy girls that brought me there
Looking for the Thanh Hoan japanese bridge, on the bike through the village
Now, this is amazing: I was at an almost empty restaurant, when this fight started. Startled, I managed to capture these scenes with my camera hidden...Hidden film 1, hidden film 2...